»What a great app for measuring light levels. Well done Whitegoods. You can turn off the shutter sound if you prefer, by hitting the mute button on the side of your iPhone«
»It's superb. Consistent readings and accurate too. It takes readings/shots and shows the lumens output. Very good app!!!!«
»Very helpful with the current change from incandescent to energy saving lamps that is so confusing!«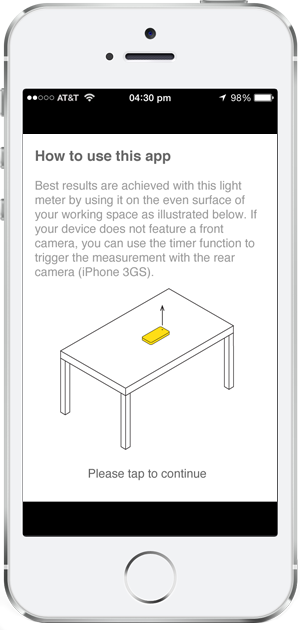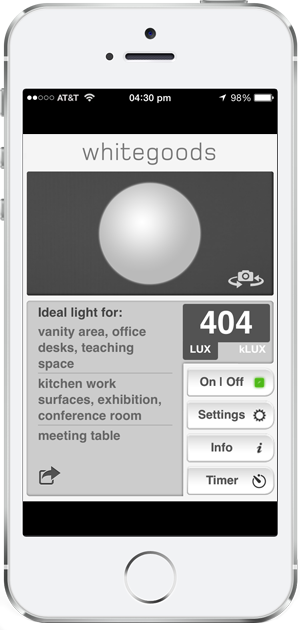 As any lighting professional knows - you never have a light meter when you want one! You can now download your free Whitegoods Light Meter App by visiting the App Store and searching for Whitegoods.
Designed by the helpful people at Whitegoods, this cool looking light meter App is simple to use and extremely intuitive.
The App can be set to display results as Lux or Foot-candles, depending on user preference. There is a timer function for those hard to reach spots where you can't see the display, but you need a reading.
Whitegoods have made further improvements to their recently launched LightMeter App;
Always have a light meter at hand with this intuitive and easy-to-use app.
Compatible with iPhone, iPad and iPod Touch (iOS 5.0 or later). Works with front and back cameras and includes a built-in timer.
Version 1.3 available for free download now.